Injection moulding
(Small) production runs for plastic parts.
Plastic injection moulding in any shape.
Promatrix's in-house injection moulding department is the obvious choice for plastic injection moulding. If you need plastic injection-moulded products, Promatrix is your ideal partner. We are an injection moulding firm based in the Netherlands. We offer various injection moulding techniques, including high-pressure injection moulding, injection moulding with gas injection, 2C injection moulding, thermoplastic foam casting (TSC) and encapsulation of various metals or plastic parts. Promatrix is fully equipped to produce injection-moulded products in small production runs.
Benefits of injection moulding at Promatrix

High-quality plastic parts at the right price
Promatrix is fully equipped to produce plastic products in small production runs. We use aluminium moulds (which we produce in-house) or steel moulds. The type of mould that we use is determined in consultation with you, based on your requirements. The costs of injection moulding depend on the technique and quantities in question. We will be pleased to explain all the details in an obligation-free quotation.
Best partner for injection moulding up to 25,000 pieces
Promatrix has been involved in mould making and injection moulding for over 25 years. We look forward to realising your product using the knowledge and experience that we have gained over the years. Because we produce everything in-house, we are also quick and flexible.
Short time-to-market
From engineering to production, and the injection moulding itself: we take care of the entire process and handle everything in-house. This means we can supply smaller moulds within four weeks. The lead time for larger moulds and complex packages is around eight weeks.
Injection moulding in all common materials
Our injection moulding department can handle most common materials. We can process materials including ABS, PC, ASA, PP, PE, PS, PA, POM, TPE and TPU. We can also handle materials with additives such as glass, foam (blowing agent) or talc.
About the technology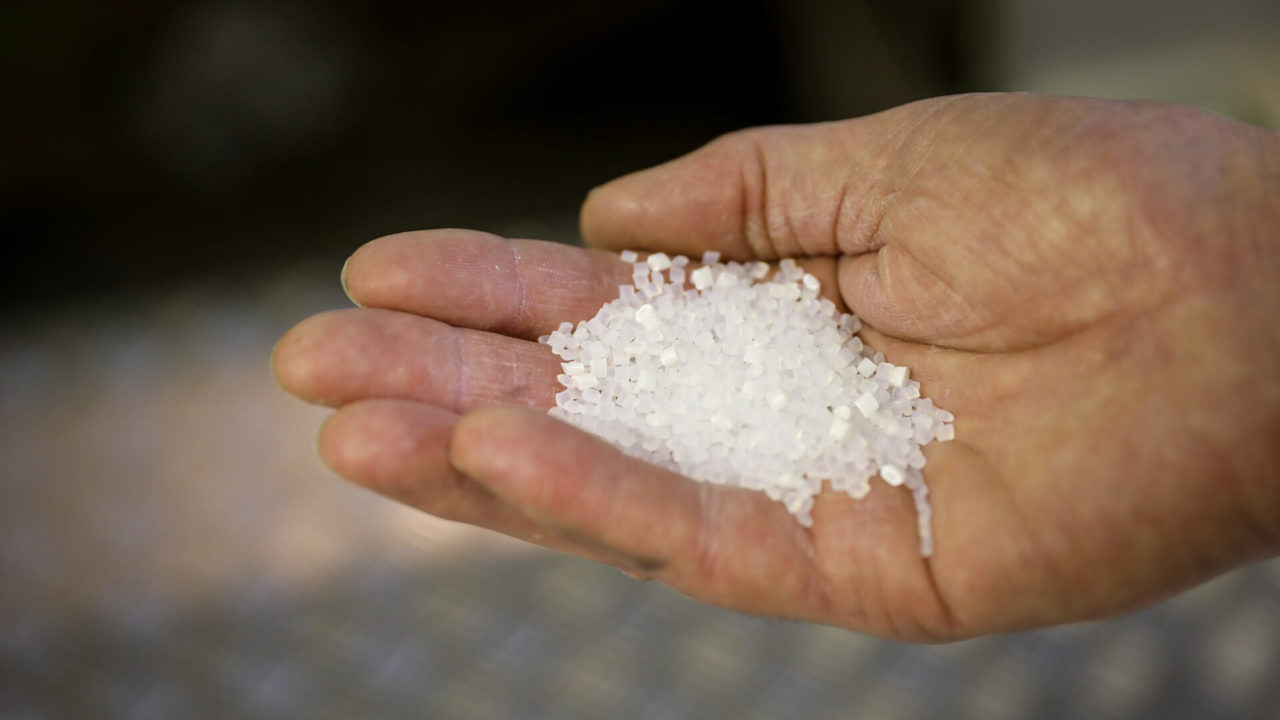 High-pressure injection moulding
High-pressure injection moulding involves injecting plastic into a mould at very high pressure. This technique is suitable for products with wall thicknesses of up to approximately 5 mm. Promatrix can produce injection-moulded plastic products with dimensions of up to 2 metres. The to-be-moulded plastic enters the machine as a granulate. The injection moulding machine features a screw that pushes the plastic granules into the machine. Friction causes the granules to melt and the plastic turns into a liquid. The machine then injects the plastic into a cooled mould at high pressure. Once cooled, the mould is opened and the product can be removed.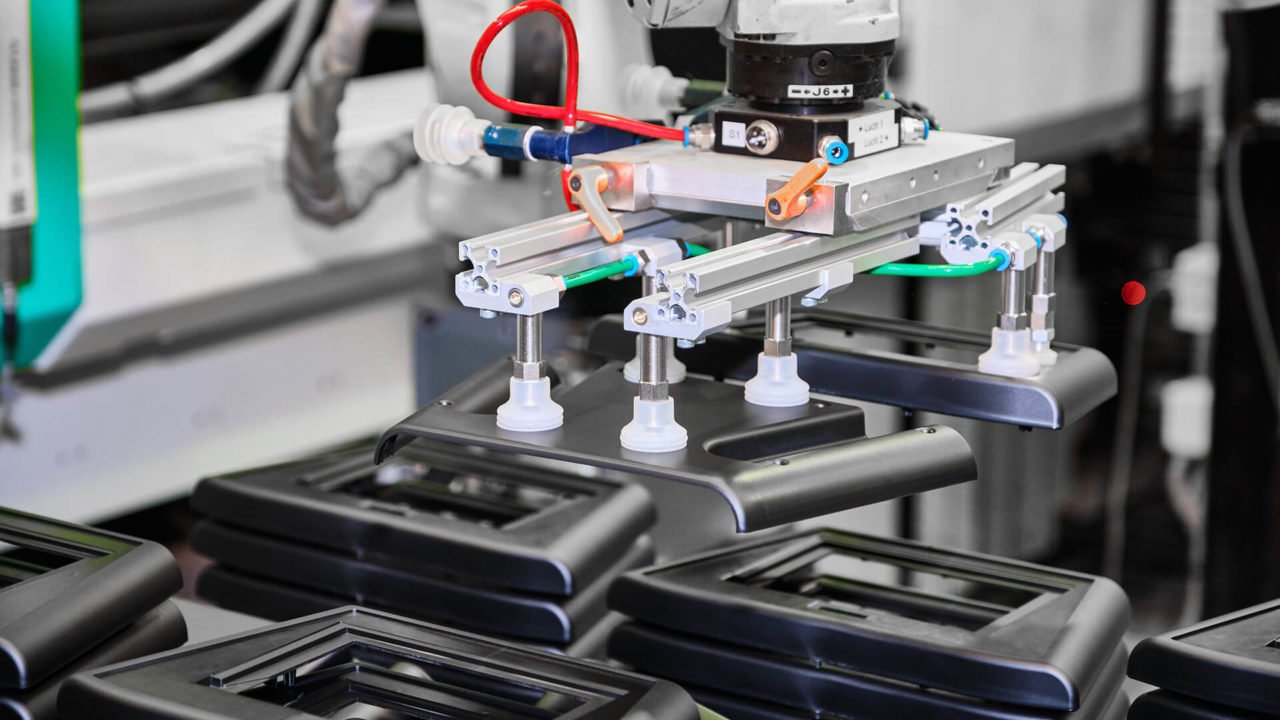 Injection moulding with gas injection
Gas injection is a technique used to produce hollow or partially hollow plastic products. This process involves using plastic and nitrogen. The nitrogen is injected during the injection moulding process. The gas pushes the plastic against the sides of the mould, where it cools. The core is still liquid and is blown away by the nitrogen, thus leaving a cavity. The nitrogen then exits the product. Thanks to its shape, the hollow product is very strong and the production time is not adversely affected.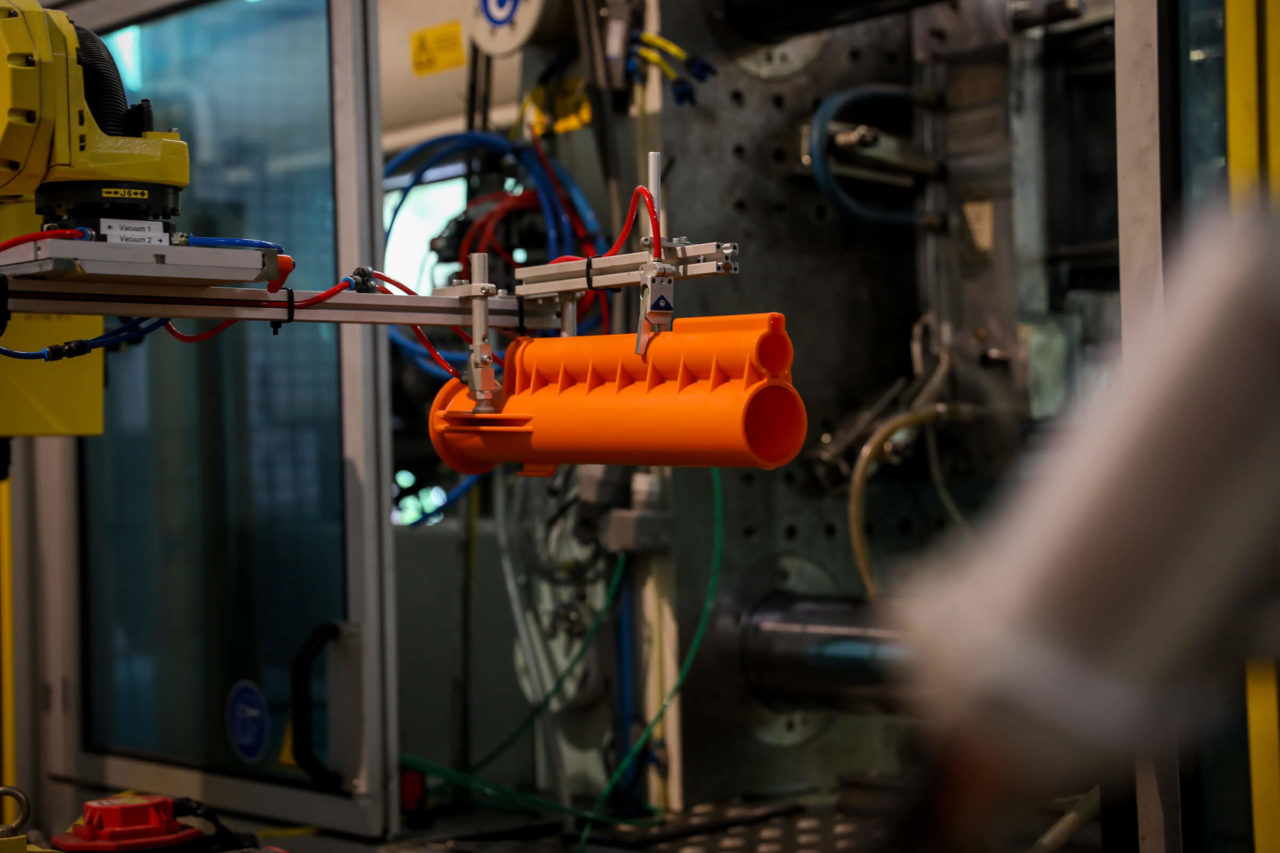 2C injection moulding
Two-component injection moulding is used if a single product must be produced from two or more plastic materials. We begin by injecting the first material into the cavity. The cavity inside the mould is then modified and the second material is injected. This technique allows us to produce combinations of hard and soft plastics.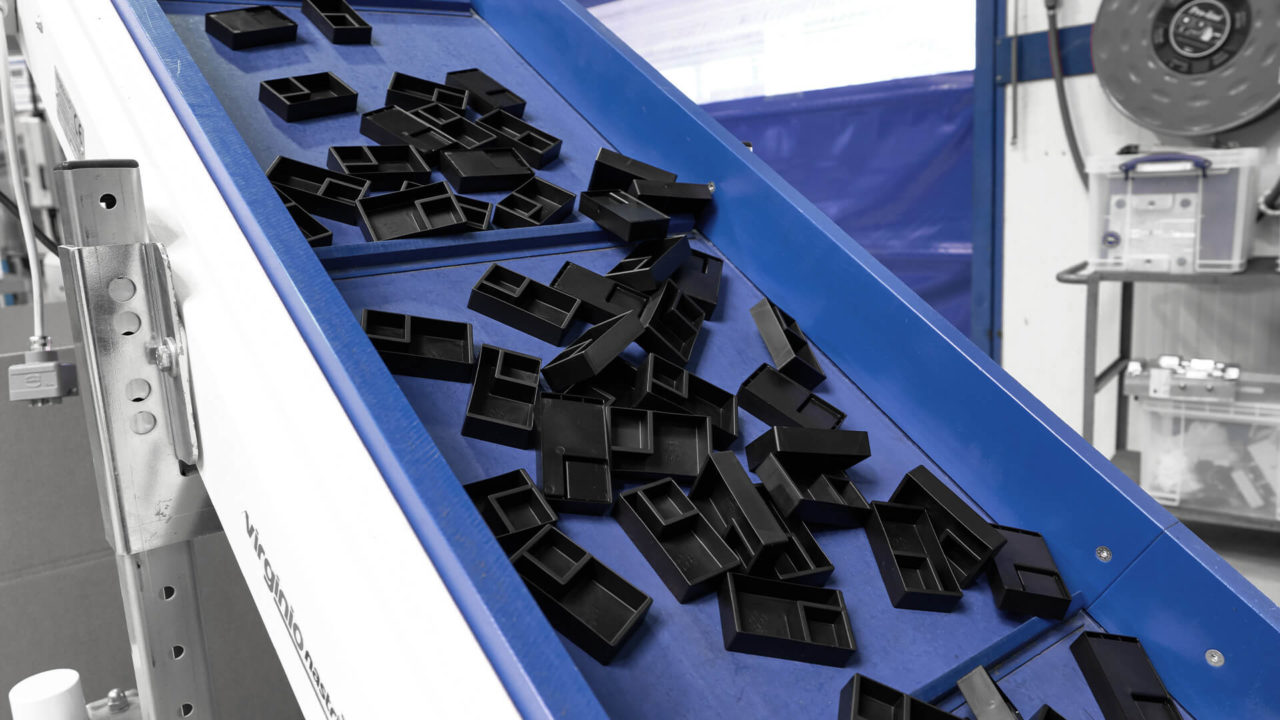 Thermoplastic Foam Casting (TSC)
A foam (or blowing agent) can be added to the material for thick-walled products. This causes the plastic to expand inside the mould and allows thick-walled products to be produced. As these products have a less homogeneous colour on the outside, they are often painted after moulding.
Industries and Cases
Promatrix makes plastic products and parts for various industries, including machine and equipment building and agriculture.